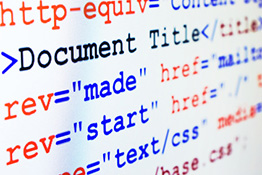 At Central IT Services, we offer a complete website design, build and hosting solution. Our designers and web architects will work with you to makes sure your website is both functional and attractive. We want to give your customers everything from a great first impression to a seamless and straightforward user experience.
Your website and email will be hosted on our servers. When combined with our hardware and software support packages, it means all of your IT systems – both in the office and in the Cloud – will be supported by Central UK's IT Services.
With our attention to detail and customer service, that means you too will enjoy a seamless and straightforward user experience! Imagine having to make only one phone call whenever you need IT or website support; it's the way IT support should operate and at Central UK, we provide that every day to customers across Falkirk, Stilring, Alloa and Central Scotland.
Call us on 01324 430027 or 01786 542017, and we'll ensure your website looks good, is easy to navigate, full of relevant content and backed up by an excellent support team.