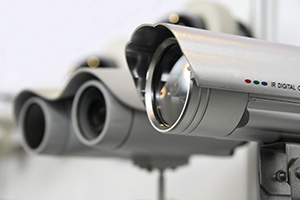 CCTV (closed circuit television) provides an excellent way to monitor your premises and collect recorded evidence of activity within your home or workplace.
At Central UK we can provide discrete surveillance or visible deterrent business security solutions. Our security system installers can provide CCTV solutions which are totally self-contained, or systems which are accessible through your IT network. We can provide systems which are accessible 24/7 over the internet, on a host of different platforms, backed up by an exceptionally robust security access system.
Our team of highly skilled security system installers will first assess your premises to ensure that our CCTV solutions provide coverage exactly where you need it, from a single camera covering your front door to a multiple camera system providing blanket coverage of your premises, both inside and outside.
Our monitoring systems make viewing the footage in real time very simple, as is searching through recorded footage to find exactly what you're looking for. For the ultimate peace of mind, we can arrange for the recorded footage to be stored either in your premises in a secure location, or for the ultimate peace of mind, we can arrange for it to be backed up to our servers in the cloud.
Contact Central UK now on 01324 430027 or 01786 542017, to discuss your individual CCTV requirements.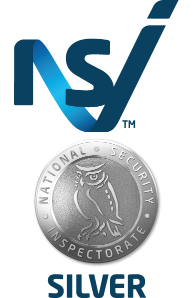 Approved services and NSI Certificate of Approval:
The Design, Installation and Maintenance of Electronic Security Systems for Intruder Alarms, CCTV Systems and Access Control.